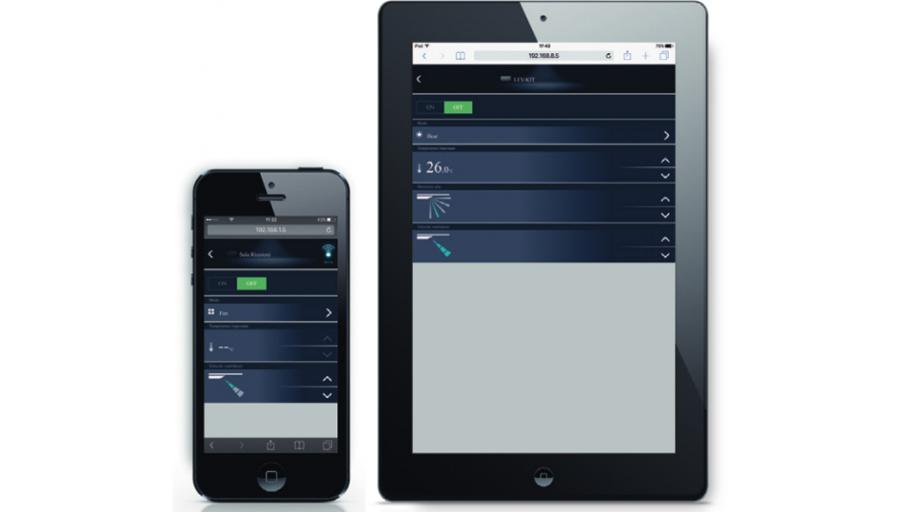 New Wi-Fi management system by Mitsubishi Electric
3D Tablet Controller allows system management and control through Smartphone and Tablet under LAN Wi-Fi coverage.
Access and Components
WEB Server centralized control connected to Wi-Fi router is needed.
3D Tablet Controller is compatible with all Smartphone and Tablets, thank to access through internet browser.
The user can login at the address:
http://[AE-200/EW-50 IP address]/mobile
Simple and intuitive interface
Thanks to its simple and intuitive interface the user is able to freely control air conditioning and water production units from mobile device, inside the building.
This interface has been designed to have the look&feel of a typical App for Smartphone, with immediate feedback from units and fast setting of operating parameters.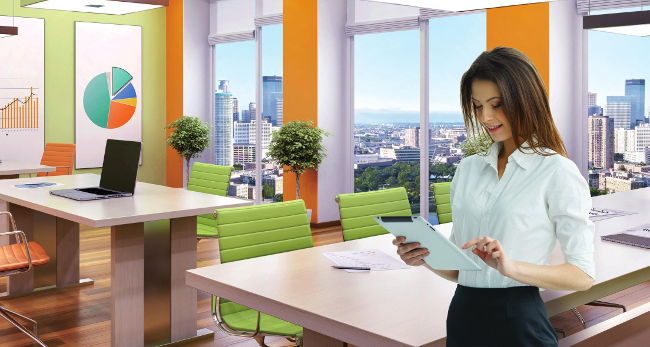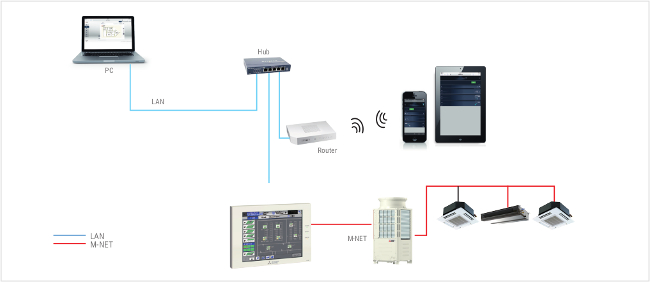 Mobile interface
The web interface has been designed following the modern style of App for Smartphone and Tablet, maximizing easy of use and intuitiveness for mobile use.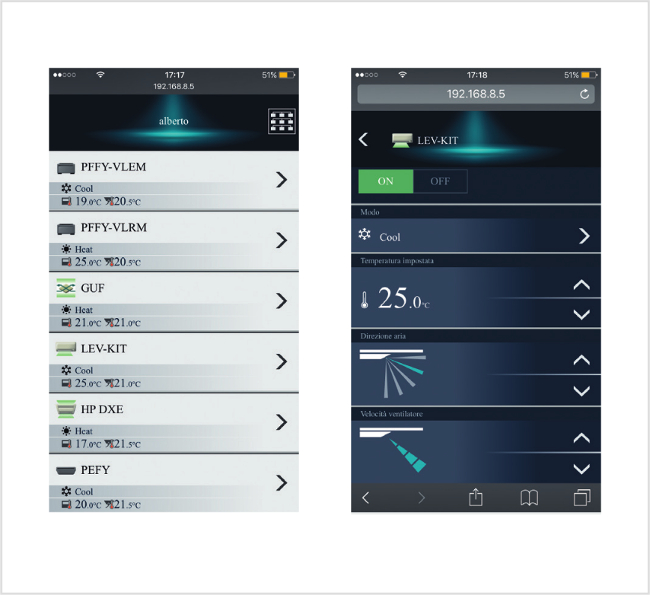 Advantages
Compatible with all Smartphone and Tablet mobile devices, regardless of the brand and operating system.
No need for internet connection, communication is direct between device, router and centralized controller.
Possibility to replace the wired remote controls
Possibility of configuring different users with privileges/restrictions on the available functions