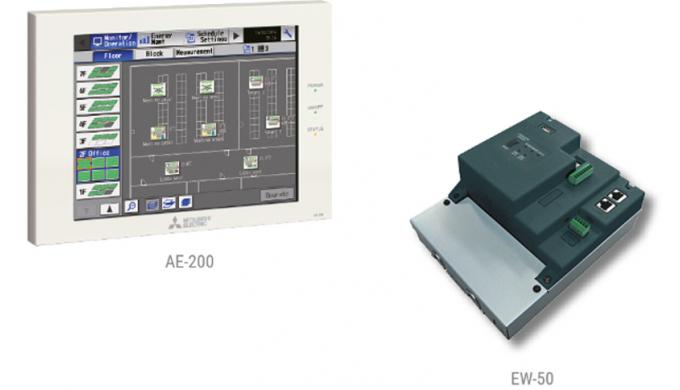 Apportioning system by web server centralized controllers
The Charge consumption monitoring and apportioning system may be used to meter the consumption of electric power, thermal power and water for air conditioning, air and/or water heating and domestic hot water production with a Mitsubishi Electric VRF CITY MULTI system, and calculate individual usage values.
The AE-200 and EW-50 CHARGE systems use proprietary Mitsubishi Electric calculation and apportioning methods.
This consumption apportioning method indicates the consumption parameters of each user as percentages of the total consumption of the system.
Consumption values, as percentages and kWh, may be calculated separately for:
Outdoor Units
Indoor Units
Ecodan HWS Hydronic Modules
Ecodan ATW Hydronic Modules