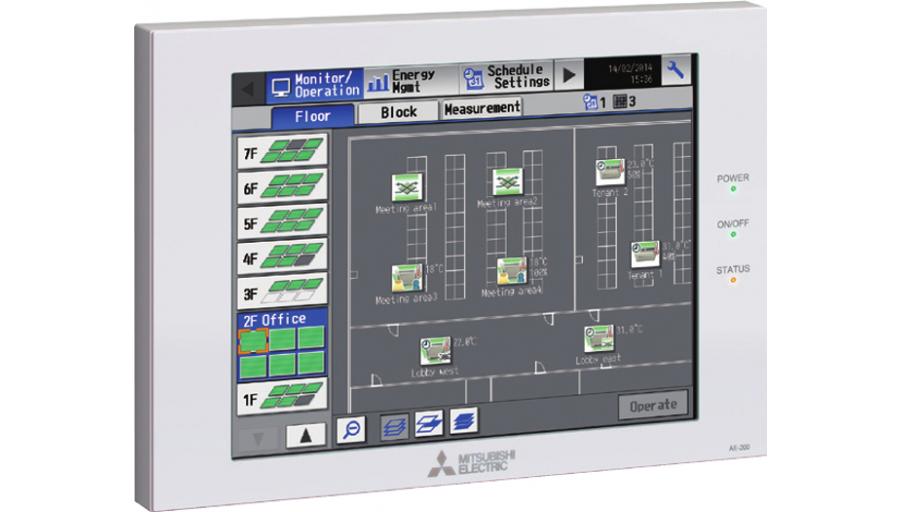 3D TOUCH Controller
Generously sized backlit 10.4" SVGA touch screen with graphic layout display function.
Built-in 240 V AC 50 / 60 Hz power supply.
Standalone configuration: management of up to 50 indoor units.
Extended configuration: management of up to 200 indoor units (with 3 expansion controllers EW-50).
Individual or collective control of groups, blocks or zones.
Ethernet interface for connection to BMS supervisor systems.
Integrated WEB server software for management using Internet Explorer®.
Integrated 2 GB SD memory card for storing system data.
Direct management of 4 impulse meters with no external interface.
Power consumption data for billing downloadable via internet connection.
Complete support for all advanced RMI platform functions for energy consumption monitoring and for multi-installation and multi-user management.
Temperature setpoints settable and viewable with a precision of 0.5°C.
Energy saving functions: Maintenance temperature, Sliding temperature, Optimised start, Dual Setpoint.
M-Net interfacing with Ecodan package Hot Water Heat Pump systems (CAHV and CRHV).
Allows direct connection to BMS BACnet NEW
Superior management, functional and monitoring capabilities with new Mitsubishi Electric controller systems
The 3D TOUCH Controller supports the management, operational and monitoring capabilities of all the new functions offered by the new ADVANCED remote control.
Information concerningoccupancy, light levels, relative humidity in the indoor space and dual setpoints is accessible directly from the display and via the WEB.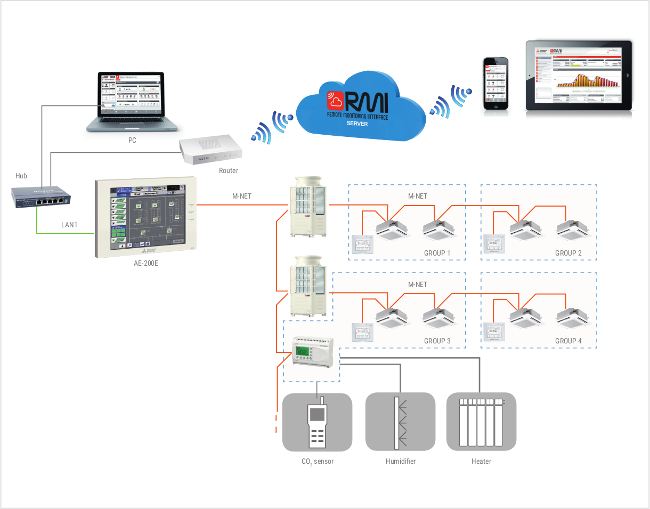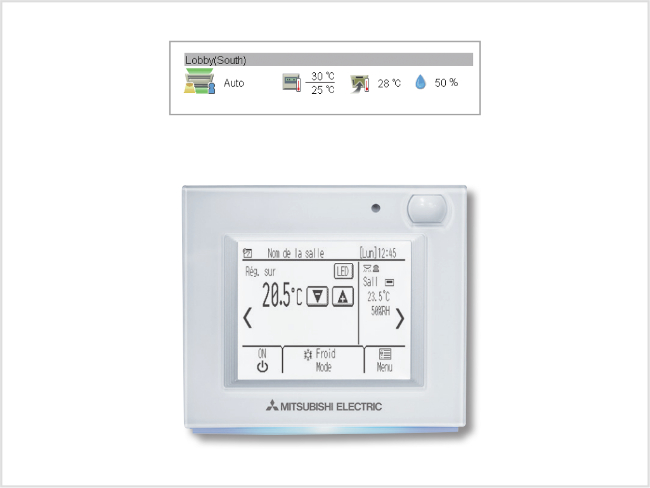 Power and flexibility in a compact device
While measuring practically the same as the previous AG-150, the new 3D TOUCH Controller WEB Server centralized controller offers a larger screen area, greater processing power and expandable flexibility for future applications.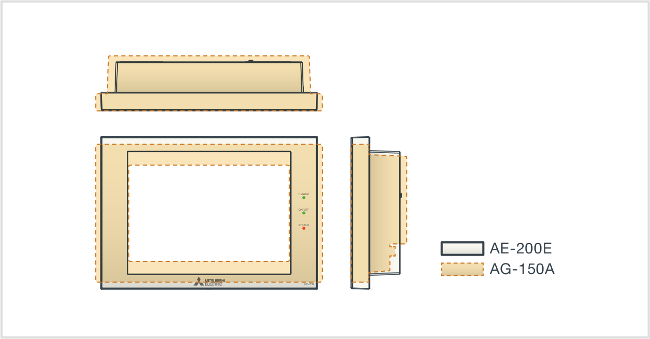 RMI Ready
The 3D TOUCH Controller WEB Server centralized controller performs the crucial role of acquiring and monitoring data via the M-Net data transmission bus linking all the components of the VRF CITY MULTI, Mr. Slim or Residential system.
A router (available as wired ADSL or 3G Mobile versions) creates a secure, protected communication channel with the RMI Server.
The modular flexibility of the RMI Server makes it possible to store enormous volumes of data, which is acquired, processed and archived for access from portable devices.
This infrastructural complexity, combined with superior processing, management and security capabilities, is encapsulated in an extremely user friendly concept, to help users optimise the energy usage of their systems.