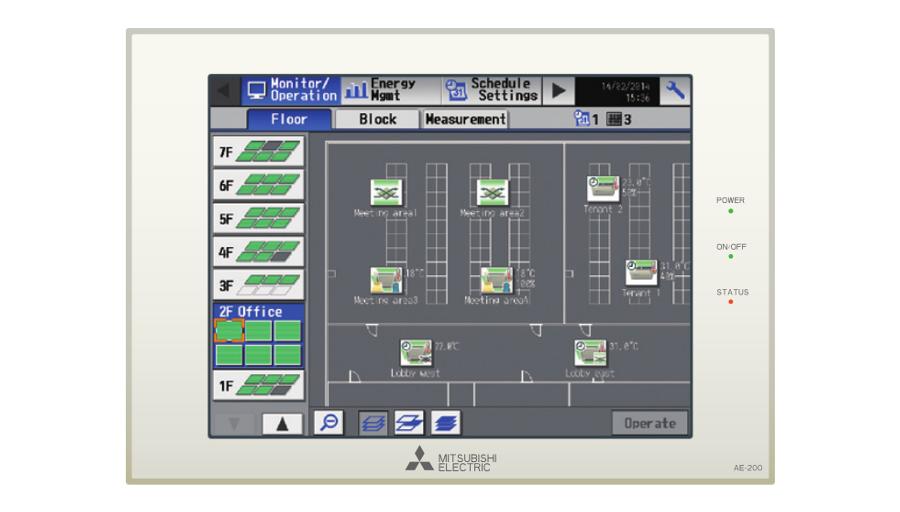 BACnet ® PIN code
The BACnet ® protocol was originally developed by ASHRAE in North America specifically for HVAC applications (Heat, Ventilation, Air Conditioning).
It was subsequently also adopted in Europe as one of the standard communication solutions for air conditioning systems, together with LonWorks ® and other protocols.
One of the greatest advantages of this protocol is the extraordinary degree of cross-compatibility it offers, allowing systems from different manufacturers to be integrated with each other.
New BACnet PIN code allows communication between Mitsubishi Electric system and BACnet BMS network with the same monitoring information and settings which were available with BAC-HD150.
BACnet PIN code is available only for WEB Server 3D centralized controls (AE-200, EW-50).
Physical connection is via Ethernet cable through a dedicated port on centralized control.
Thanks to new BACnet PIN code it is possible to remove one hardware component (BAC-HD150) from the system, simplifying its structure and removing one potential source of malfunction.
Each centralized control equipped with BACnet PIN code is able to handle up to 50 indoor units and 50 groups.