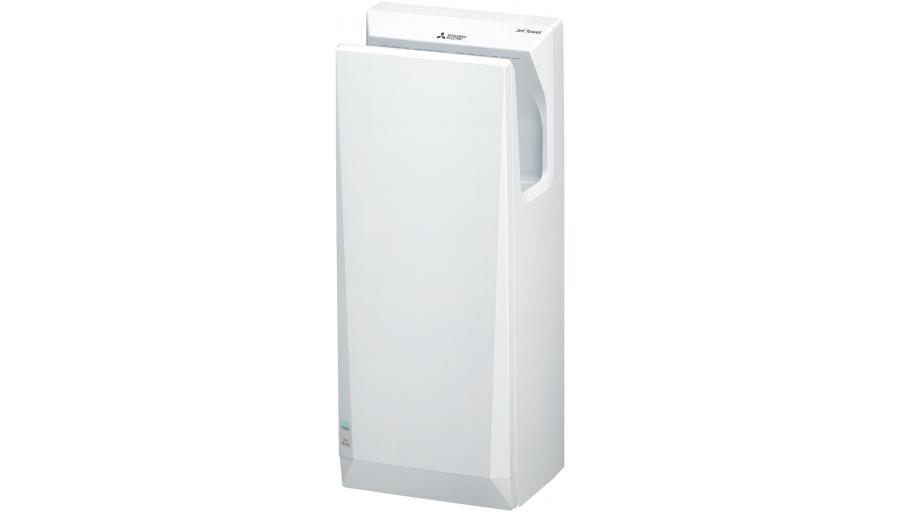 New Wave Nozzle 2.0
The patented wave nozzle has been further improved.
Developed from fluid control technology, soundcausing turbulence has been further decreased, achieving a large 2dB reduction in noise.
Large 6.8L Drying Area
The space to insert hands is a wide 7.7cm at the narrowest point and 20.8cm deep. The large drying area makes it easier to dry hands without accidentally touching the unit.
Child-friendly Design
Alternate child sensors are placed inside of the drying area
to detect small hands entering from the sides.
High-efficiency Brushless DC Motor
This high-precision motor is completely developed and manufactured entirely by Mitsubishi Electric. In-house testing results show a motor life of over seven years of use (400 uses per day).