The engineers at Mitsubishi Electric have simultaneously achieved amazing 9-12sec drying performance and the lowest power consumption in Jet Towel history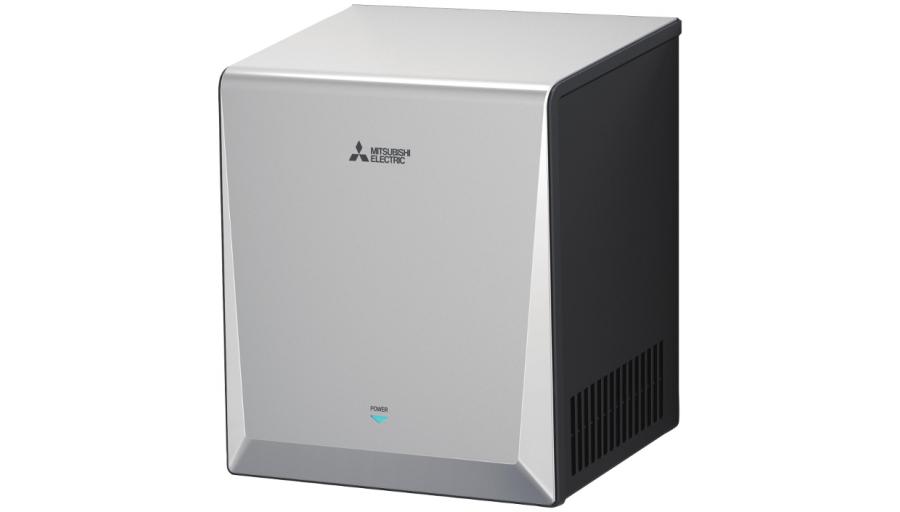 Tough Exterior
The protective steel outer shell and ABS plastic body are designed to take quite a beating. They have been tested to withstand 15J, which is more than two times the energy of an average impact*. The IPX-3 rating for water resistance means that it is also rotected against water infiltration from spraying water.
Large Drying Area
With 13.2cm between the air nozzles and the wall, there is even more than enough space for large hands to dry comfortably
0.1sec Quick Response
Optimized hand sensors quickly react to users' input for a more positive user experience. It takes less than 0.1sec for the unit to detect hands and begin dispensing air.
Easy Air Filter Maintenance
The air filter is important as it prevents excess dust and dirt from accumulating inside of the unit. The filter is placed conveniently right up against the side of the intake grill, allowing for quick cleaning without any disassembly required!
Smart Tilted Roof Design
The top of the Jet Towel Smart is tilted at a 12° angle to prevent users from leaving unwanted trash and other objects on the unit.