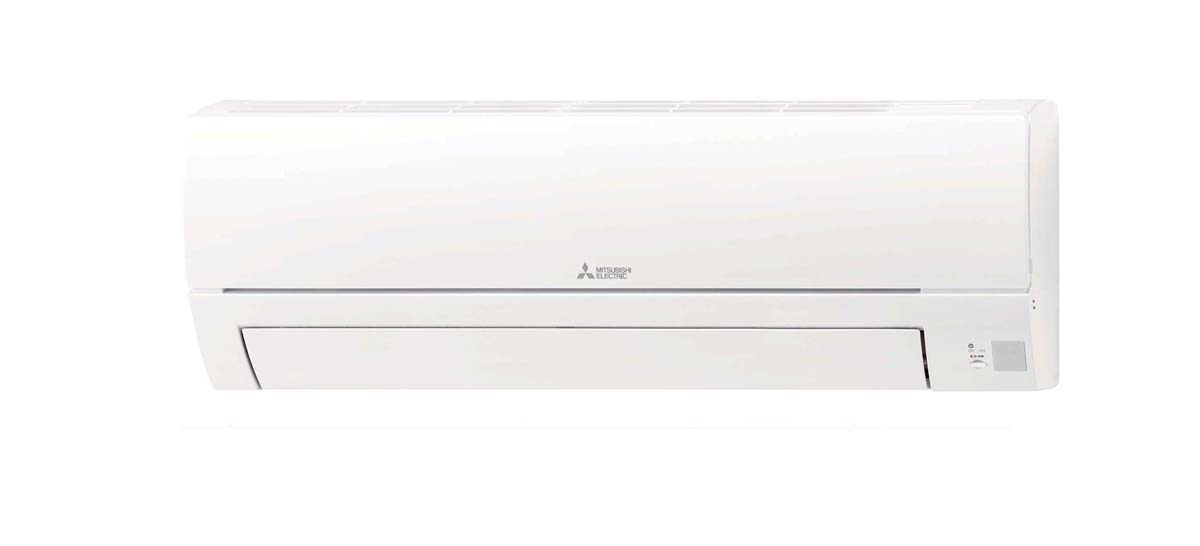 Capacity kW

Simple and Friendly Design
The round front surface provides a simple and friendly impression. Anf the width of the indoor unit is compact, making installation in smaller, tighter spaces possible.
Low CO2 equivalent with R32 Refrigerant
Small volume of refregerant for HR series and a property of R 32 that is low global warming potential compared with our current refregerant R410A contribute to prevent global warming.
Energy saving
Mitsubishi Electric's inverter technologies are adopted to provide automatic adjustment of operational load according to need. This reduces excessive consumption of electricity, and thereby realises Energy Rank "A++" for SEER (cooling) and "A+" for SCOP (heating).
Simple control
The simple remote controller and functions provide the simple control solution for comforts of life.
Wi-Fi and system Control
Wi-Fi Interface (Optional)
Optional interface and Cloud-based solution "MELCloud" enable users to control air conditioners and check operationg status via devices such as personal computers, tablets and smartphones.
System Control Interface (Optional)
Remote on/off operation is possible by input to the connector.
Depending on the interface used, connecting a wired remote control such as the PAR-33MAA is possible.
Centralised control is possible when connected to M-NET.