Advancements in the MXZ Series include efficiency and flexibility in system expansion capabilities. The best solution when requiring multi-system air conditioning needs.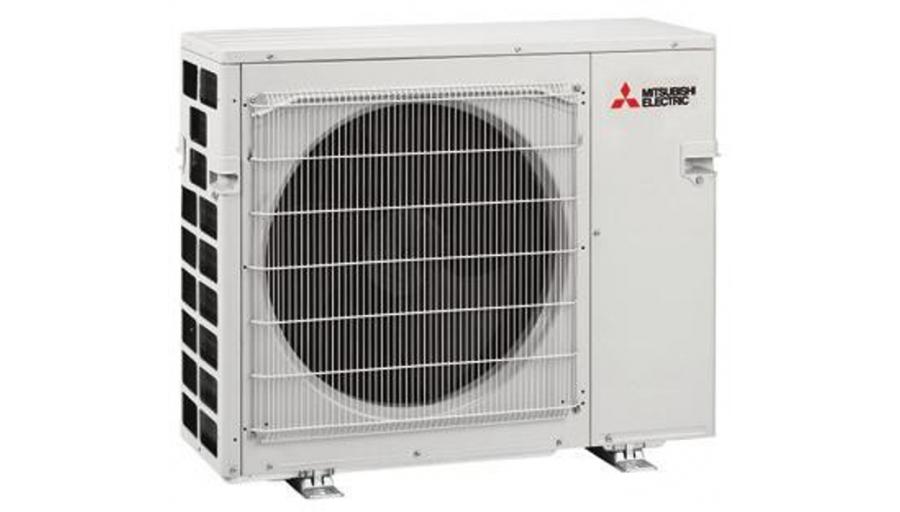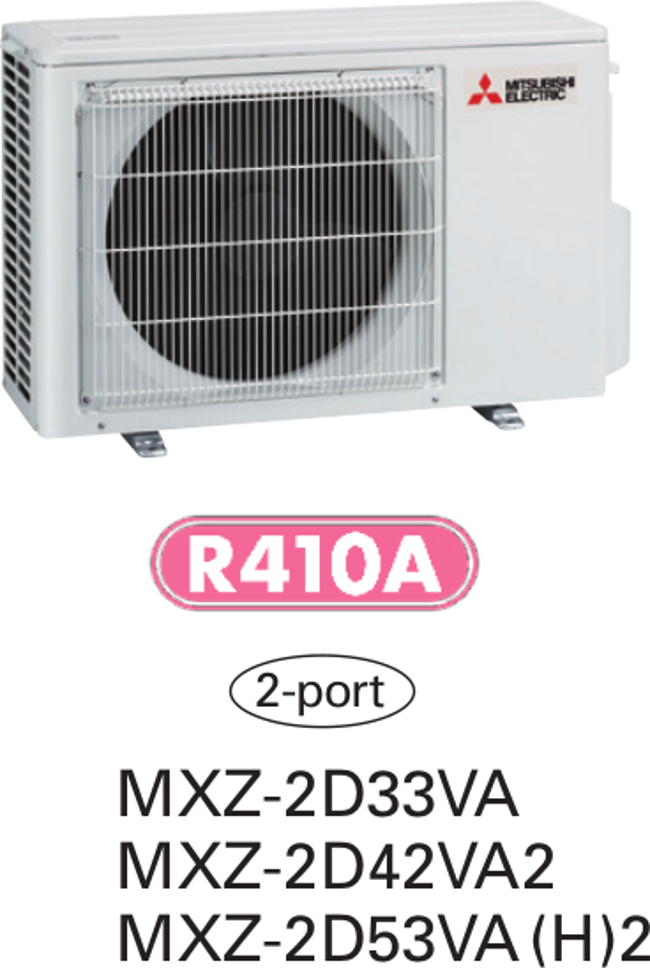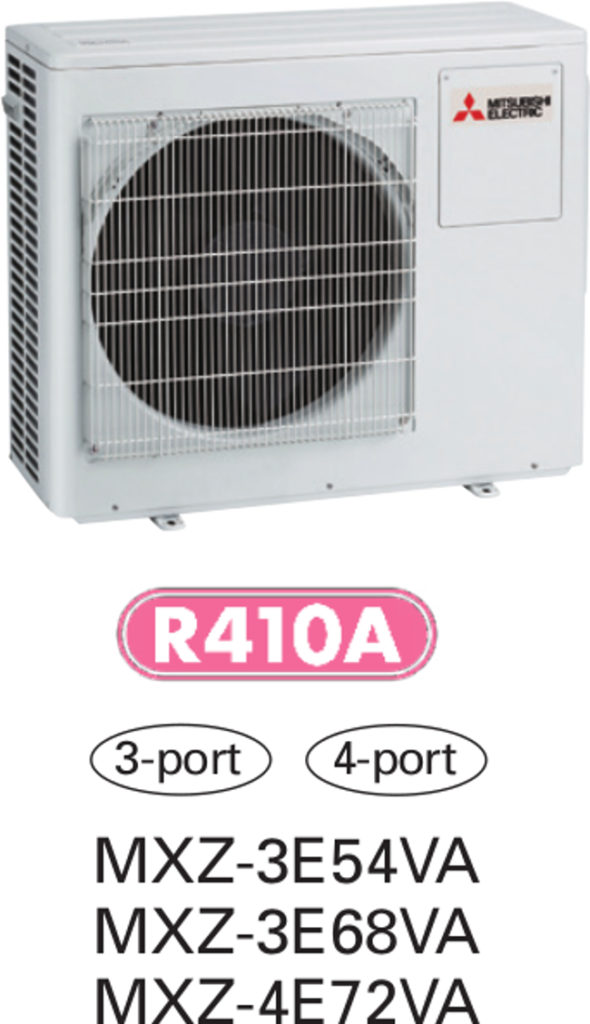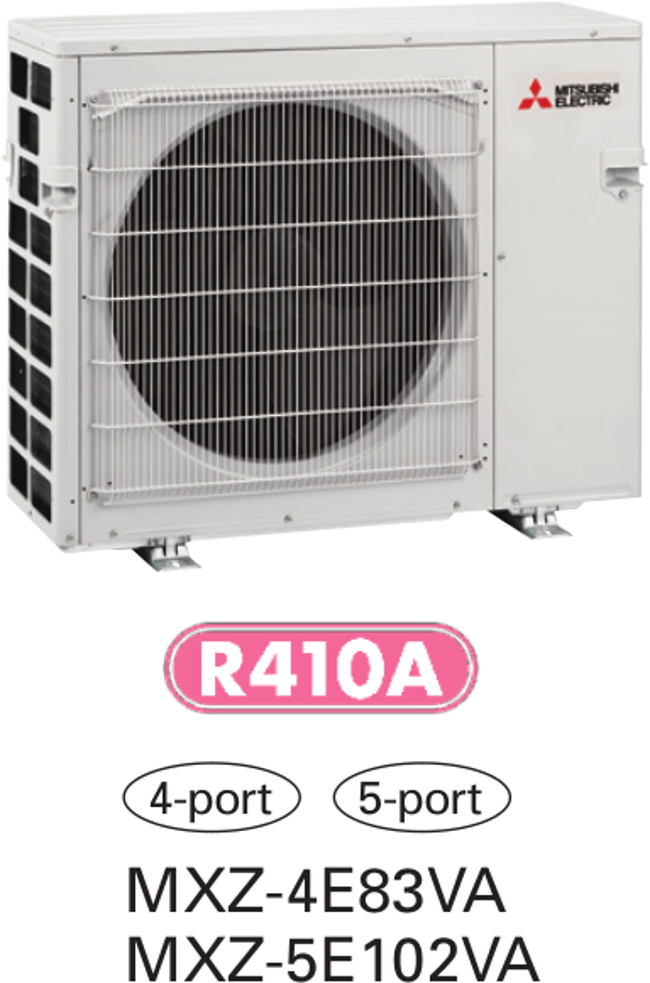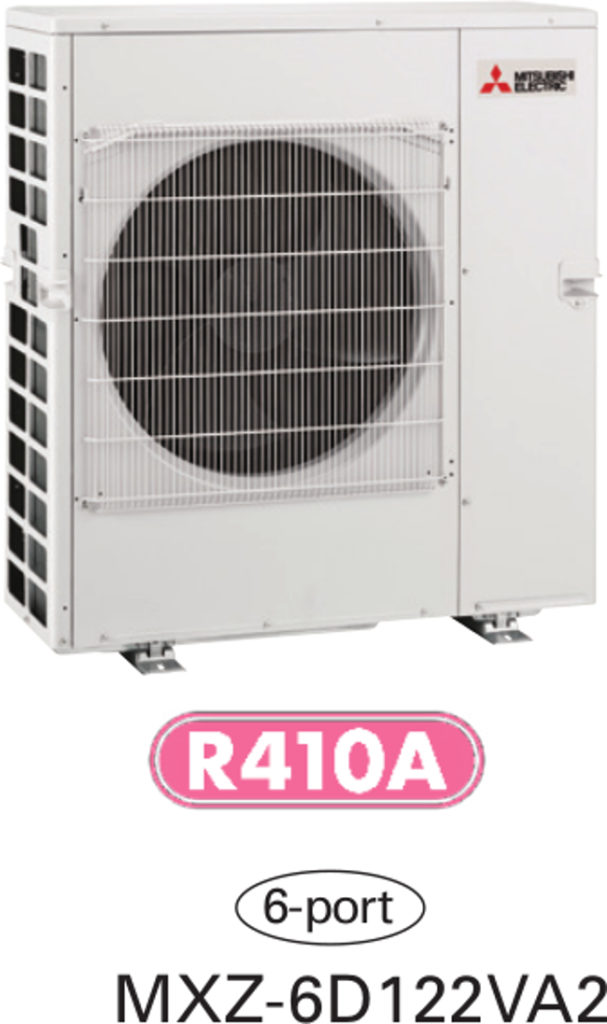 Handle Up to 6 Rooms with a Single Outdoor Unit
The MXZ Series offers a nine-system line-up to choose from, ranging between 3.3 and 12.2kW. All of them are compatible with specific M, S and P series indoor units.
A single outdoor unit can handle a wide range of building layouts.
Wiring/Piping Correction Function* (3E54/3E68/4E72/4E83/5E102/6D122)
Simply press a single button to confirm if wiring and piping are properly connected.
Wiring errors are corrected automatically when discovered.
This eliminates the need to confirm complicated wiring connections when expanding the system.
(For details, refer to the outdoor unit installation manual.)
Wiring confirmation is time consuming.
The outdoor unit matches pipes and wiring.
* Function cannot be used when the outdoor temperature is below 0°C.
The correction process requires 10 –20 minutes to complete and must be conducted with the unit set to the "Cooling" mode.

Ampere Limit Adjustment* (4E83/5E102/6D12)
Dipswitch settings can be used to adjust the maximum electrical current for operation.
This function is highly recommended for managing energy costs.
(For details, refer to the outdoor unit installation manual.)
* Maximum capacity is lowered with the use of this function.
Operation Lock
To accommodate specific use applications, cooling or heating operation can be specified when setting the control board of the outdoor unit.
A convenient option when a system needs to be configured for exclusive cooling or heating service. (For details, refer to the outdoor unit installation manual.)