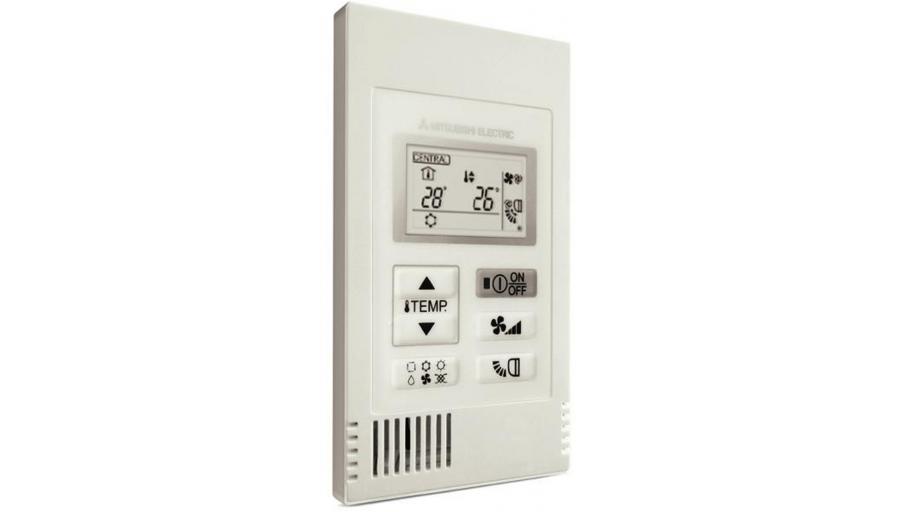 PAC-YT52CRA Design remote control
Display with white backlighting.
Simple wall-mounted installation.
Easy and intuitive with icon-based interface
Operating mode selection function.
Vane position selection function (for compatible indoor units).
Usable to manage 1 group of up to 16 indoor units.
Simple connection with single non-polarised two-core wire.
MA self-addressing technology.
Suitable for all types of indoor unit.
Recommended for hotels and public spaces, as ambient air temperature display can be disabled.
Integrated temperature sensor usable instead of indoor unit sensor.
Configurable temperature range settable from local keypad.