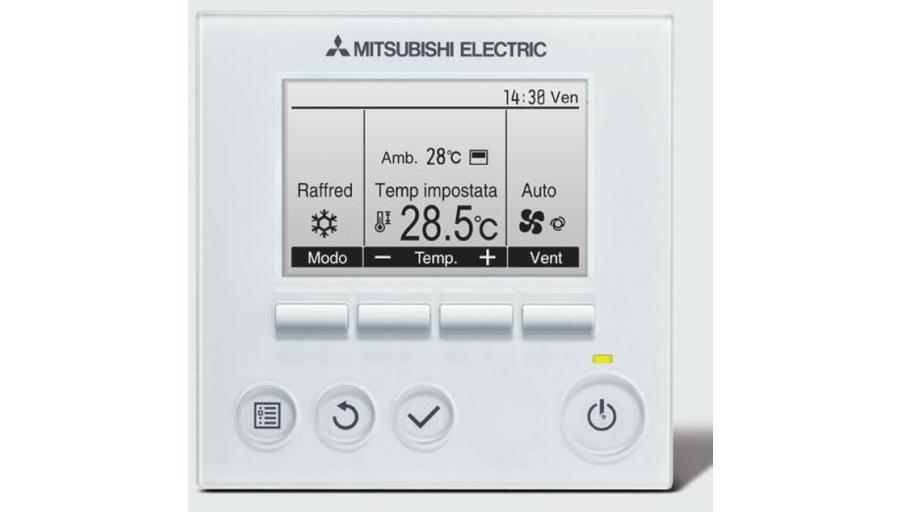 PAR-33MAA Deluxe remote control unit
Display with white backlighting and adjustable contrast.
Simple wall-mounted installation.
Night Set-back function for setting minimum winter temperature or maximum summer temperature in temperature maintenance mode.
Effective static overpressure selection function for ducted indoor units (PEFY-P VMHS only).
Internal weekly timer function and simplified internal timers (Auto-off, etc.).
Usable to manage 1 group of up to 16 indoor units.
Easy and intuitive, with icon based graphic interface, direct control buttons and function buttons.
Simple connection with single non-polarised two-core wire.
MA self-addressing technology.
Suitable for all types of indoor unit, including GUF.
Suitable for all types of indoor unit, including GUF.
Recommended for groups with only one indoor unit.
Integrated temperature sensor usable instead of indoor unit sensor.
Configurable temperature range settable from local keypad.
View and set setpoint temperatures in 0.5°C increments
Supports 3D i-see sensor functions.