A stylish new indoor unit design and airflow settings for both high- and low-ceiling interiors expand installation possibilities. Together with exceptional energy-saving performance, these units are the solution to diversified air conditioning needs.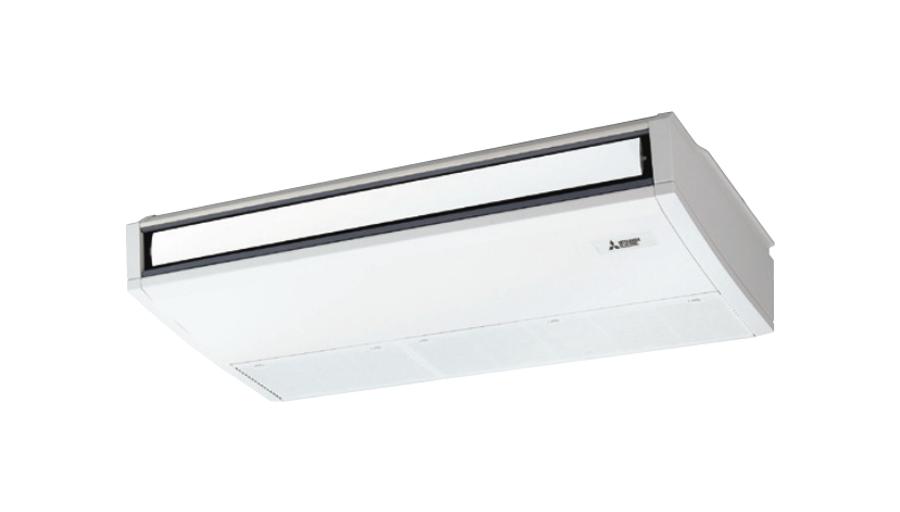 Stylish Indoor Unit Design
A stylish square-like design is adopted for the indoor units of all models.
As a result, the units blend in better with the ceiling.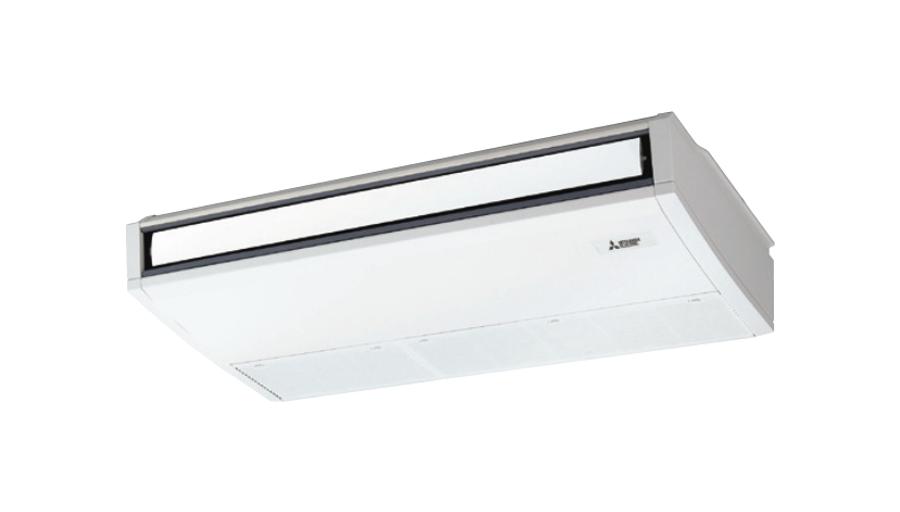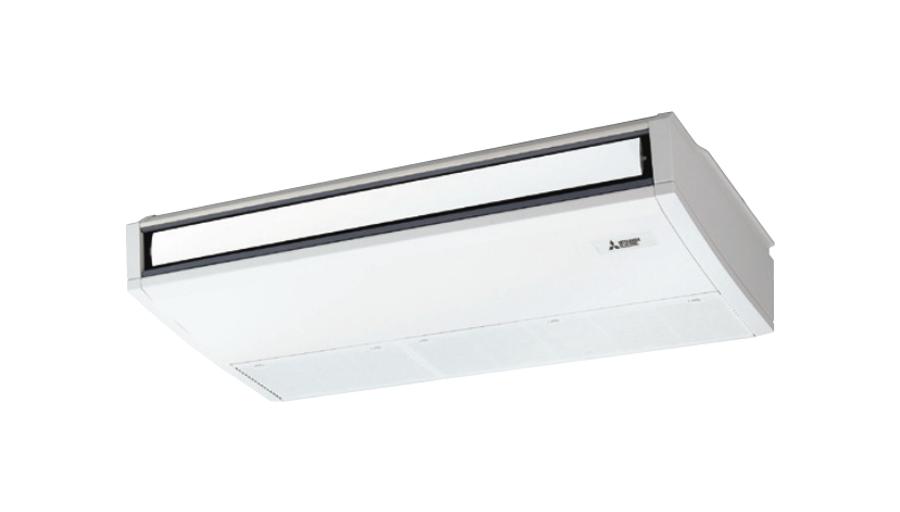 ErP Lot 10 Compliant with High Energy-efficiency Achieving SEER/SCOP Rank A, A+ and A++
A direct-current (DC) fan motor is isntalled in the indoor unit, increasing the seasonal energy efficiency of newly designed Power Inverter series (PUHZ-ZM) and resulting in the full capacity models comply ErP Lot 10 with energy ranking A+/A++ for cooling and A/A+ for heating.
This contribute to an impressive reduction in the cost of annual electricity.

Optional Drain Pump for Full-capacity
The pumping height of the optional drain pump has been increased from 400mm to 600mm, expanding flexibility in choosing unit location during installation work.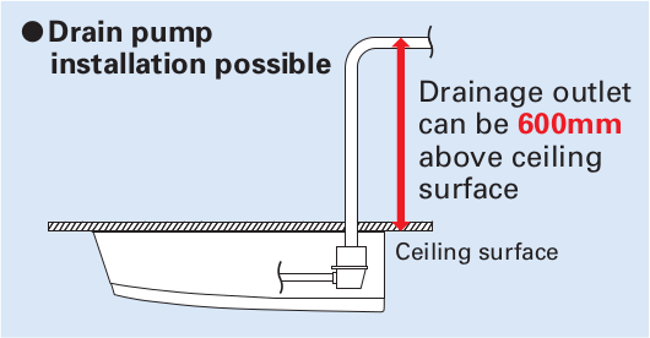 Outside-air Intake
Units are equipped with a knock-out hole that enables the induction of fresh outside-air.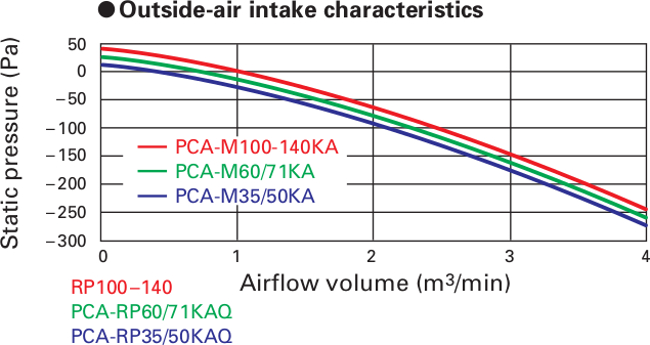 Equipped with Automatic Air-speed Adjustment
In addition to the conventional 4-speed setting, units are now equipped with an automatic air-speed adjustment mode.
This setting automatically adjusts the air-speed to conditions that match the room environment.
At the start of heating/cooling operation, the airflow is set to high-speed to quickly heat/cool the room.
When the room temperature reaches the desired setting, the airflow speed is decreased automatically for stable comfortable heating/cooling operation.
Equipped with High- /Low-ceiling Modes
Units are equipped with high- and low-ceiling operation modes that make it possible to switch the airflow volume to match room height.
The ability to choose the optimum airflow volume makes it possible to optimize the breezy sensation felt throughout the room.