This ultra-slim 200 mm unit offers extraordinary flexibility and is particularly suitable for use in rooms where low noise and compact vertical dimensions are essential.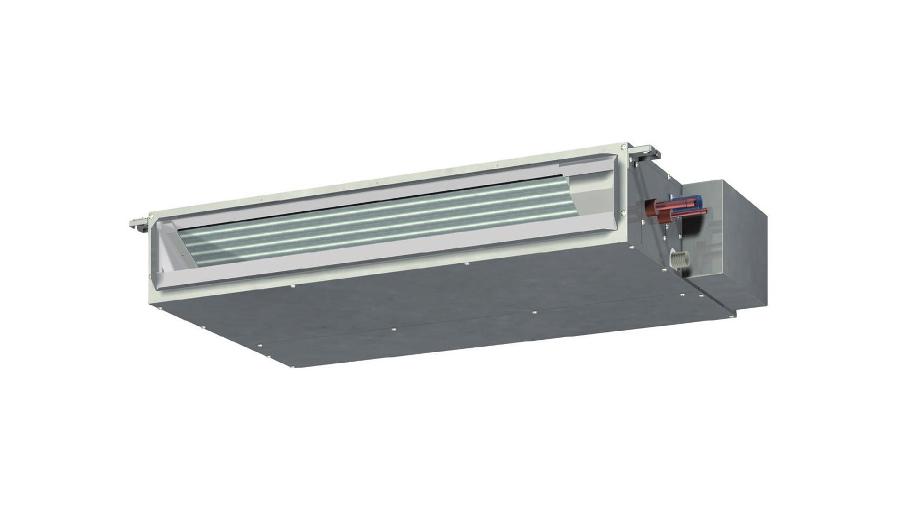 Ultra-slim
These units are extremely thin, at just 200 mm in height. Extremely compact width and lengths of:
7790 mm for P15 and P32 models
990 mm for P40 and P50 models
1190 mm for P63 models
May be installed easily in cramped spaces such as ceiling recesses or double ceilings.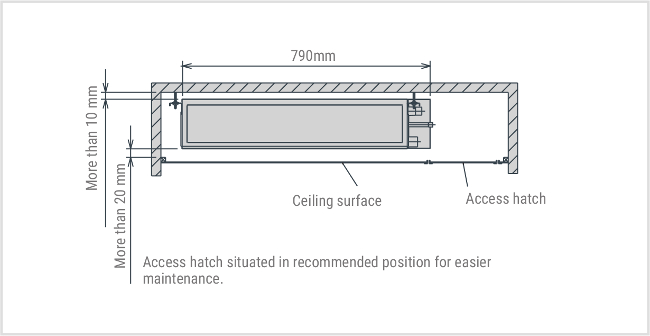 Condensate lift pump
The VMS1 is equipped with a condensate lift pump as standard.
Adjustable static pressure
With 4 selectable static pressure settings (5, 15, 25 and 50Pa), this unit is ideal for a variety of different applications.
Adjustable air flow
Three different fan speed settings – "low", "medium" and "high" – ensure the desired levels of comfort.
Low noise
The new design of the centrifugal fan and coil reduces noise levels.