A high performance floor-standing air conditioner unit with an elegant design for lounges, bedrooms or offices where style is imperative.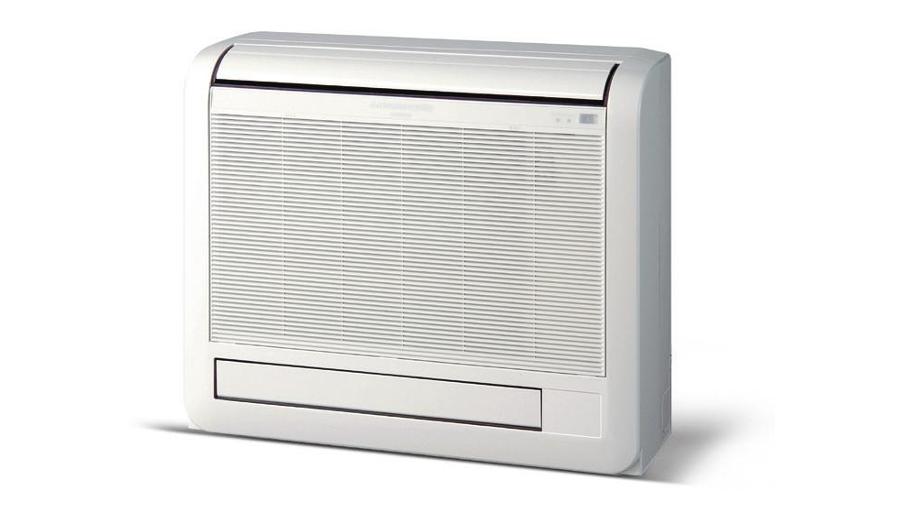 Sophisticated design
A floor-standing air conditioner unit by Mitsubishi Electric boasting an innovative design and combining simple, linear lines with a wide choice of functions.
Conceived to leave the walls free, a unit that delivers comfortable cooling performance in summer and pleasant heat in winter.
The gloss pure white finish lends the unit a premium look suitable for any interior space.
Both the upper and lower air vents are closed when the air conditioner is switched off, giving the unit an elegantly stylish feel.
A beautifully stylish and innovative air conditioner from Mitsubishi that suits your most elegant interior spaces to perfection.
Slim but powerful
The slimline housing of the unit expresses the essence of compactness.
The ideal size for a lounge, bedroom and many other rooms.
The front panel is removable and washable, making the unit extremely simple to clean.
Cleaning your air conditioner simply and regularly will keep it looking great and working perfectly for maximum energy efficiency.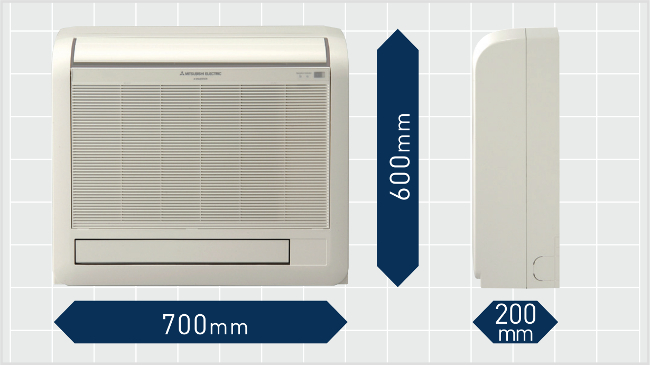 Ideal air distribution
Air is distributed powerfully and effectively via the upper and lower air vents, ensuring a comfortable temperature throughout the room.
The angle of the upper vent is settable into 5 different positions (+ swing and automatic modes) from a remote control, while 4 different air speed settings are available.
Setting the vane to an almost vertical position prevents undesirable draughts, for even greater comfort.