The compact, wall-mounted indoor units offer the convenience of simple installation, and a large product line-up (M35-M100 models) ensures a best-match solution. Designed for highly efficient energy savings, the PKA Series is the answer to your air conditioning needs.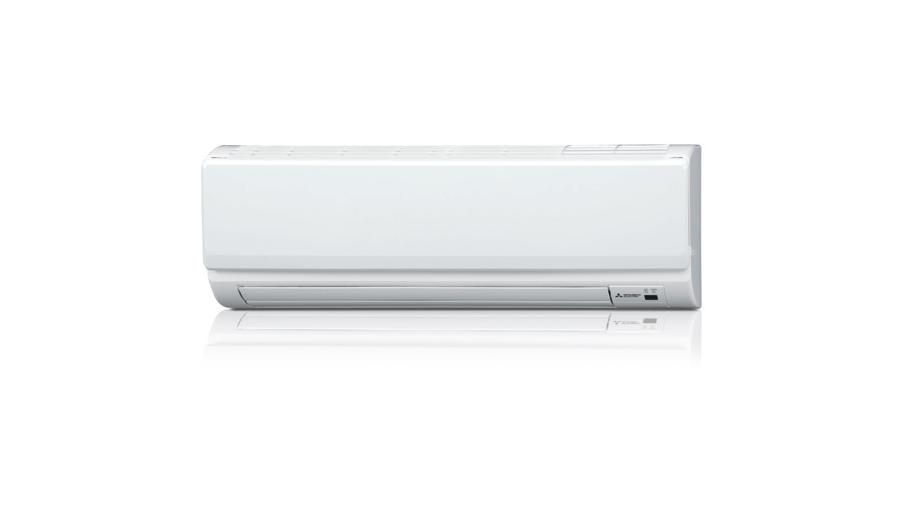 Wired & Wireless Model
Wired models are newly added in P Series line-up. The diverse selection enables the base solution for both customer and location.


Flat Panel & Pure White Finish
A flat panel layout has been adopted for all models.
Pursuing a design that harmonizes with virtually any interior, the unit colour has been changed from white to pure white.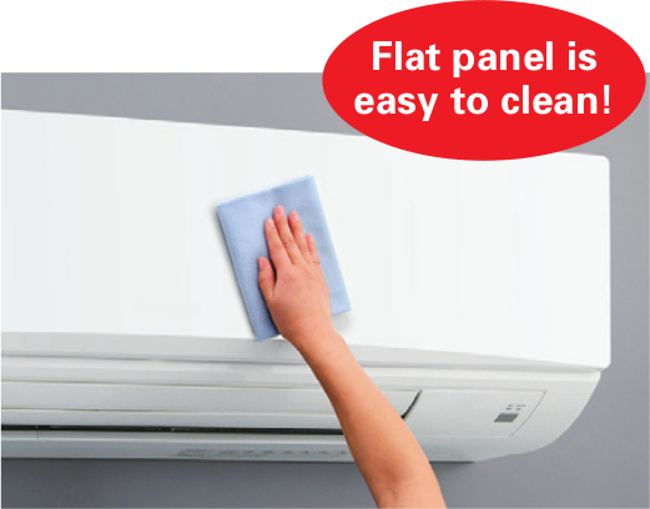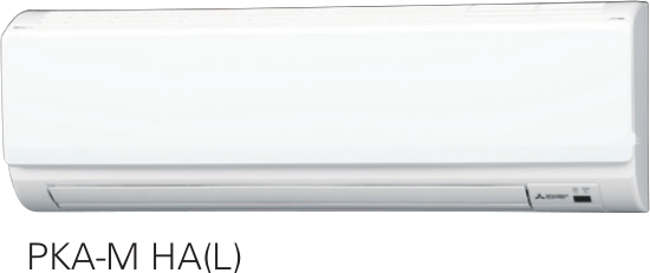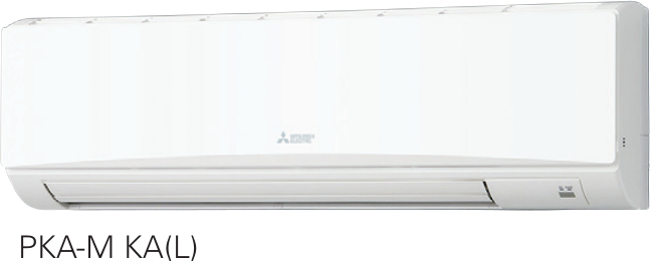 ErP Lot 10 Compliant with High Energy-efficiency Achieving SEER/SCOP Rank A, A+ and A++
Highly efficient indoor unit heat exchangers and and newly designed power inverters (PUHZ-ZM) contribute to an amazing reduction in electricity consumption throughout a year, and have resulted in models in the full-capacity range attaining the rank A, A+ and A++ energy savings rating.

Drain Pump Option Available with All Models
Installation of the drain pump enables a drain outlet as high as 800mm above the base of the indoor unit.
Drain water can be discharged easily even if the surface where the wall-mounted unit does not have direct access outside, increasing the degree of freedom for installation.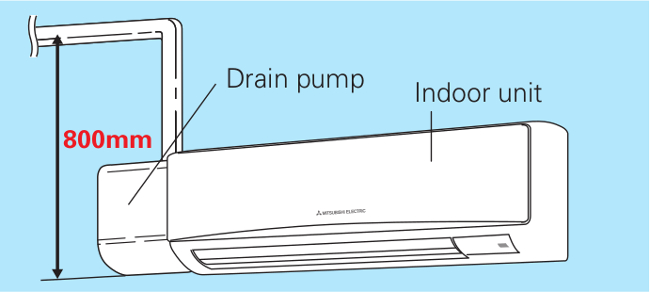 Multi-function Wired Remote Controller
In addition to using the wireless remote controller that comes as standard equipment, PAR-33MAA and PAC-YT52CRA wired remote controllers can be used as well.
✽ Connection to PAR-33MAA/PAC-YT52CRA requires PAC-SH29TC-E (optional).