The straight-line shape introduced has resulted in a stylish and modern square design. Its high affinity ensures the ability to blend in seamlessly with any interior. The indoor unit is an ideal match for office or store use.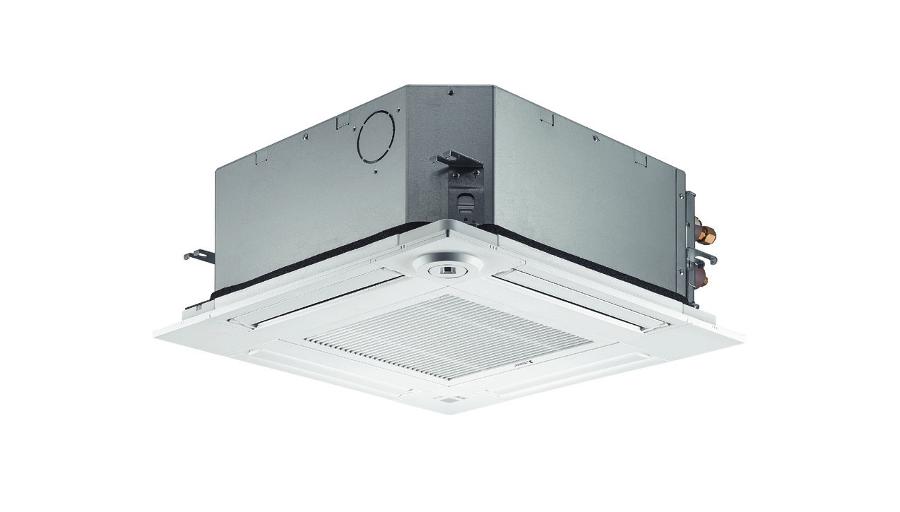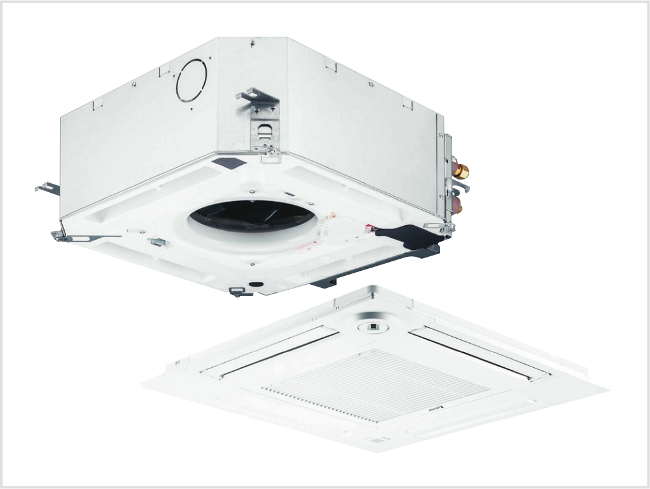 3D i-see Sensor
New advanced 3D i-see sensor detects people's position and number.
Once a person is detected, the angle of the vane is automatically adjusted.
Each vane can be indenpendently set to "Direct Airflow" or "Indirect Airflow" according to taste.
The 3D i-see Sensor detects the number of people in the room and adjusts the power accordingly.
This makes automatic power-saving operation possible in places where the number of people changes frequently.
Additionally, when the area is continuously unoccupied, the system switches to a more enhanced power-saving mode.
Depending on the setting, it can also stop the operation.
Horizontal flow
The new airflow control completely eliminates that uncomfortable drafty-feeling with the introduction of a horizontal airflow that spreads across the ceiling, maximizing the Coanda effect.
Furthermore, 5 patterns for vane position (on previous VCM was 4) and individual settable vane and ways ensure higher comfort.
The ideal airflow for offices and restaurants.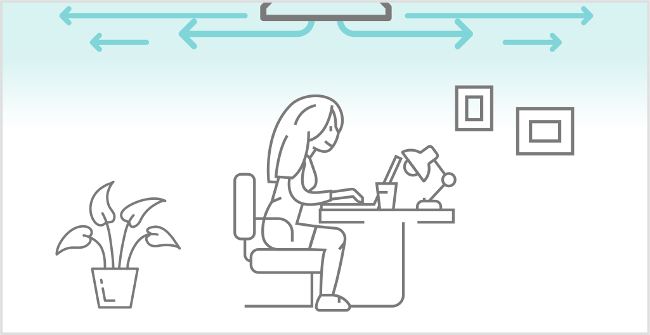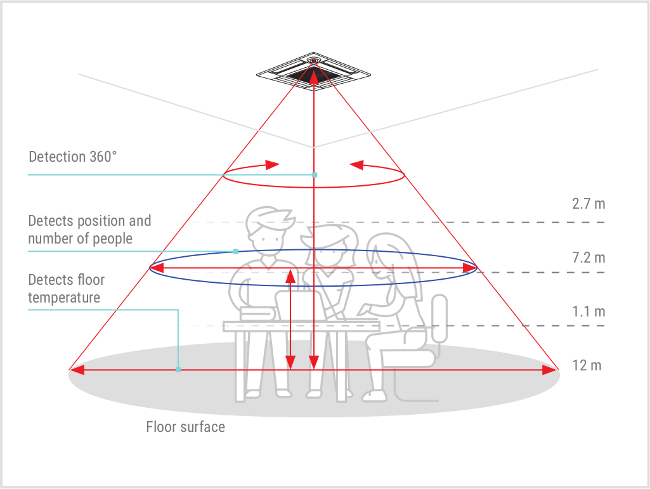 Simplified installation
The height above ceiling of 245 mm is top class in the industry.
The height above ceiling of 245 mm enables fitting into narrow ceiling space.
Installation is simple, even when the ceiling spaces are narrow to make the ceilings higher.
Light weight (max 15kg) and temporary hanging hooks for grille allow to make installation easier and quicker.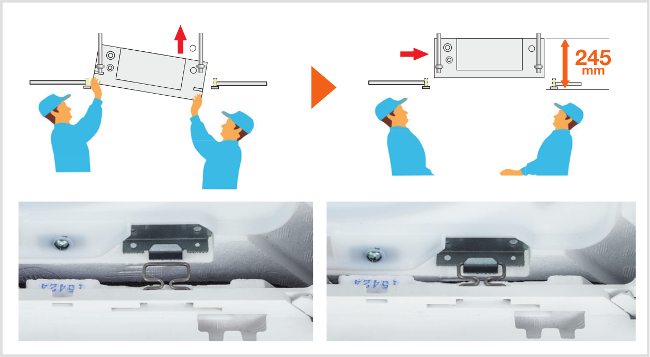 Panel and control
The unit is supplied with SLP-2FAL panel which includes signal receiver.
Is available as optional the SLP-2FALM panel combined with the new PAR- SL100A-E wireless remote control with weekly timer, backlight, temperature setting in 0.5 °C steps and individual control of the 4 deflectors.