Our new Power Inverter Series is designed to achieve industry-leading seasonal energy-efficiency through use of new technologies and high-performance compressor. Installation is now even easier thanks to outdoor units with a side-flow configuration, a maximum piping length of 120m and pipe-replacement technologies.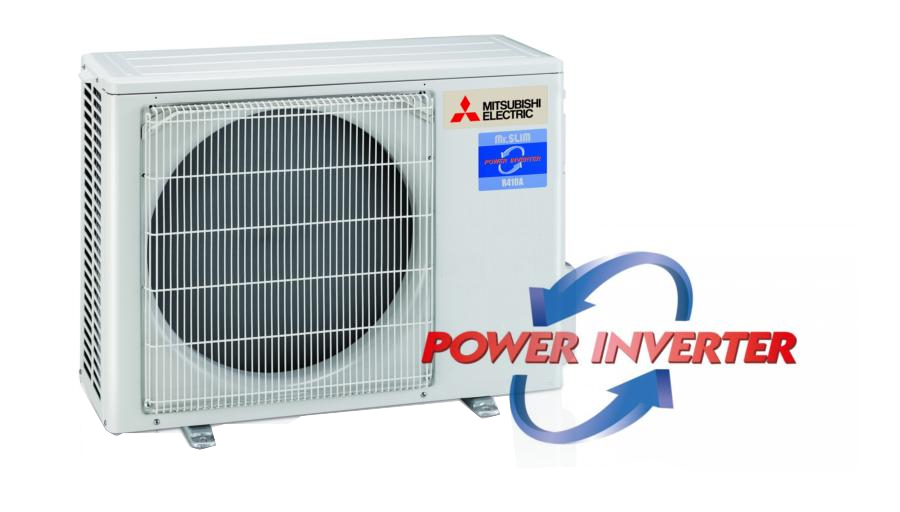 Industry-leading Energy Efficiency in New Seasonal Ratings
Industry-leading energy efficiency has been achieved through optimisation of a newly designed compressor and use of the latest energy-saving technologies. The new Power Inverter Series, designed to realise outstanding seasonal energy-efficiency, achieves high energy-efficiency rankings of A+ or A++ for both cooling and heating in most categories. Annual power consumption has been drastically reduced to realise savings in operating cost.
Highly efficient fan for outdoor unit
The opening for the fan in the outdoor unit is 550mm in diameter. By exchanging heat more efficiently, this will contribute to energy-saving and low noise level. A newly designed fan has been adopted, increasing airflow capacity and reducing operation noise.
Highly efficient heat exchanger
ZRP 100-250 use 7.94mm-diameter pipe. The high-density heat exchanger contributes to efficient heat exchange and reduces the amount of refrigerant used, which is better for the environment.
Heat Interchanger (HIC) Added
A HIC circuit has been added to improve energy efficiency during cooling operation. Liquid refrigerant is rerouted, transformed into a gas state and injected back into the system to increase overall pressure of the refrigerant being sent to the compressor, thereby reducing the load on the compressor and raising efficiency.
Side-flow Outdoor Units
All operating capacities have been unified to the side-flow configuration. Even for locations requiring large capacities, the small footprint of these outdoor units enable them to be used anywhere.
3-phase Power-supply Inverter (100–250)
Incorporation of a 3-phase power-supply realises a dramatic reduction in operating current. This special technology is equipped in outdoor units to ensure compliance with electromagnetic compatibility regulations in Europe.
Twin Rotary Compressor (PUHZ-ZRP35/50/60/71)
Powerful yet high-efficiency rotary compressors that make use of Mitsubishi Electric technologies to achieve industry-leading energy efficiency under the new seasonal ratings. Annual power consumption has been significantly reduced compared to conventional units thanks to original Mitsubishi Electric technologies: "Poki-Poki Motors", "Heat Caulking Fixing Method, "Divisible Middle Plate" and "Flat Induction Pipe."
Long Pipe Length
The maximum piping length is 100m*, enabling wide-ranging layout possibilities for unit installation.
DC Scroll Compressor (PUHZ-ZRP100/125/140/200/250)
Our newly developed DC scroll compressor realises higher efficiency at partial load, which accounts for most of the operating time in both cooling and heating modes. The asymmetrically shaped scroll contributes to higher SEER and SCOP values and greatly reduces the annual power consumption. Compression efficiency is also improved through optimised compression and reduction of refrigerant pressure loss.