Install the wall mounted Lossnay in each room. The heat recovery system provides fresh air at a comfortable air temperature. Total heat exchangers effectively reduce heat loss.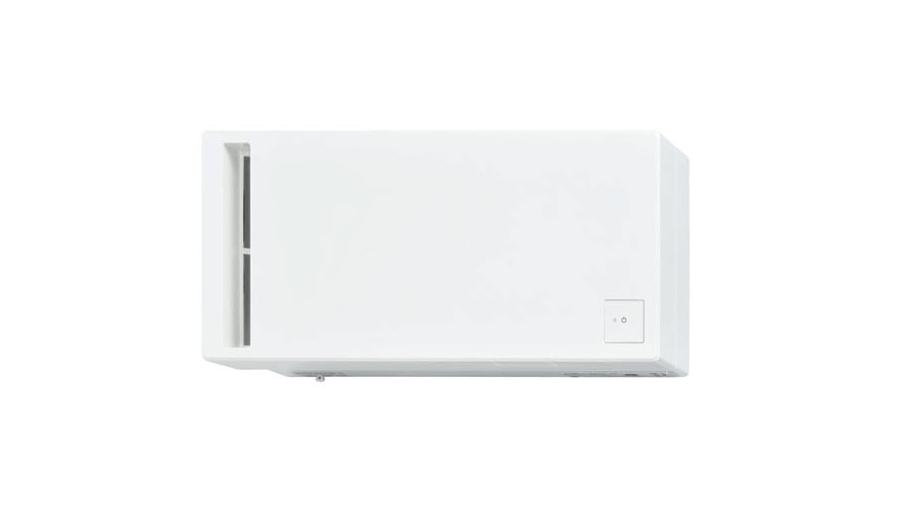 Product Merit
Air supplied and Exhausted Simultaneously
Supply and exhaust air simutaneously while transferring the heat.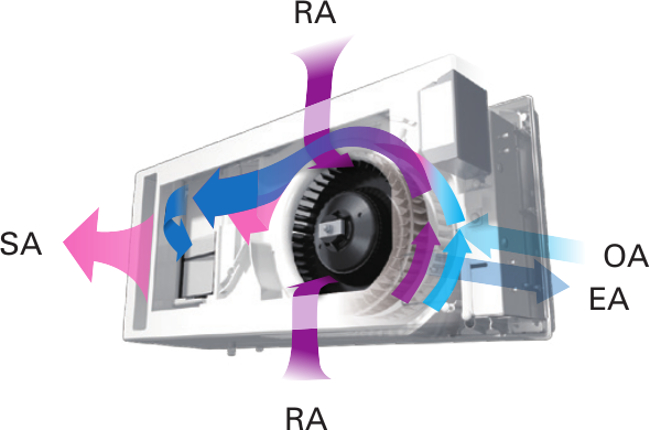 The low noise level is good for bedrooms and children's rooms.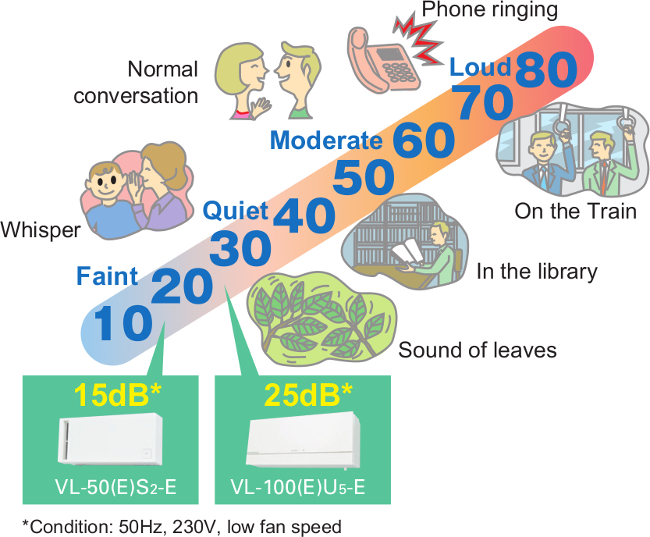 Energy Efficient
Total heat exchanger minimizes heat loss.
Achieve over 80%* temperature efficiency.
*VL-10D(E)U 5 -E at low fan speed in230V 50Hz
*VL-50(E)S 2 -E at low fan speed in 230V 50Hz
Sound Insulation
A sound insulation effect reduces noise generated outside.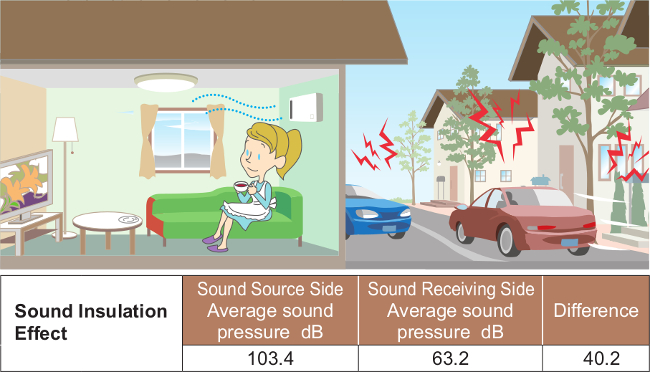 *Tested based on VL-08S 2 -AE
*Measured by average sound pressure level of more than 30dB in 500Hz according to JIS A1416. VL-08S 2 -AE is Japanese dedicated model with equivalent of VL-50(E)S 2 -E
Product Features
Stylish Design
Match any interior décor to create a comfortable room.

Easy Maintenance
The only maintenance required is cleaning the outside-air filter and exhaust-air filter.
Filters are easily accessible, making quick and thorough cleaning possible.

Flexible Installation for Only VL-50(E)S 2 -E and VL-50SR 2 -E
Not only horizontal installation but also vertical installation are available. It can fit various types of rooms with flexible installation.