New Small and Large case New water condensed oudoor units WY and WR2 are available in two module types: Small and Large. Large module allows capacity up to 24HP (69 kW in Cooling and 76,5 kW in Heating) with just one module, reducing occupied surface in installation site up to 50% compared to previous model. For double module configuration room saving can be up to 33%.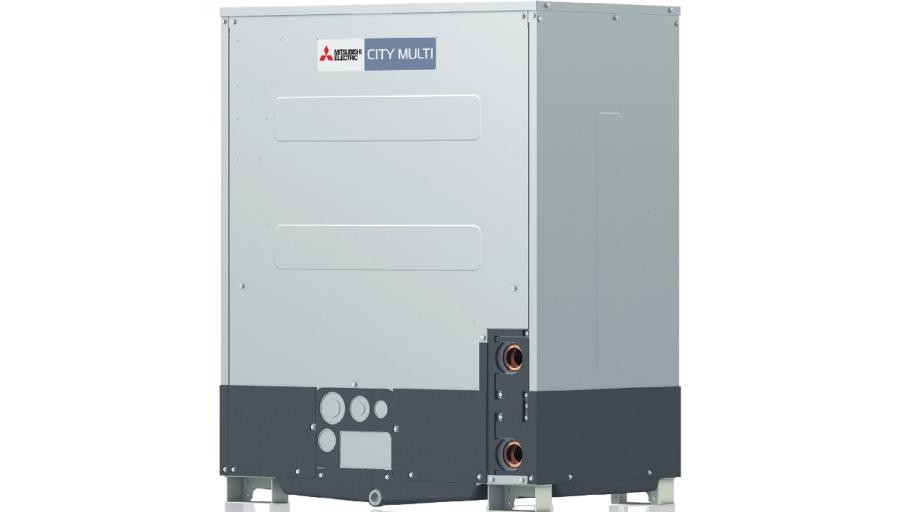 Weight reduction
A significant weight reduction compared to previous model, up to 44% with Large module, allows an easier installation and transportation of the unit.
Higher energy efficiency
New WY and WR2 model grants top of the class EER and COP performances.
Energy efficiency has been improved for both single and double module, in Cooling and Heating, up to +34%.
This type of systems are among the most effiencient in the world, thanks to high performances and constant temperature attributes of geothermal application.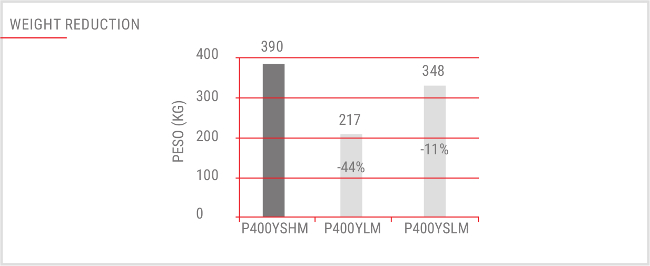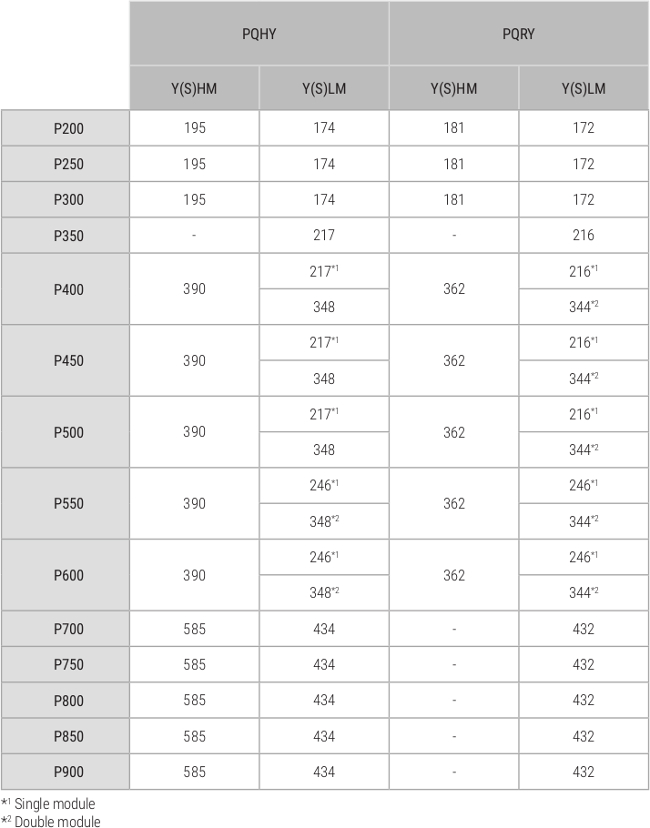 Water flow rate control
New YLM water condensed outdoor units are equipper with an automatic flow rate control system, which allows reduction of pumping consumption when the system works in partial load conditions.
Flow rate control is performed by a 0-10V signal, which controls the regulation valve by shutting or opening it (field supplied).
Thanks to factory setting water circulation pumping is performed even during temporary blackout.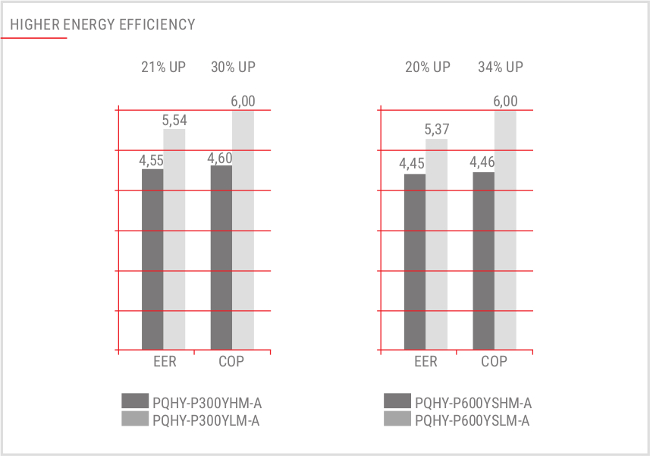 Advantages
WY and WR2 lines VRF CITY MULTI systems have all the benefits of the Y series, using water evaporation condensing units.
Water heat source condensing units offer the advantage of being installable inside the building, for even greater installation flexibility with practically no limitations for the dimensions of the infrastructure.
Depending on the capacity of the outdoor unit, up to 26 indoor units can be connected to a single condensing unit, while up to 50 indoor units can be connected to a modular system with individual user and/or centralized control.
The two-pipe system allows the system to transition from heating to cooling mode and vice versa, for superior comfort in all zones.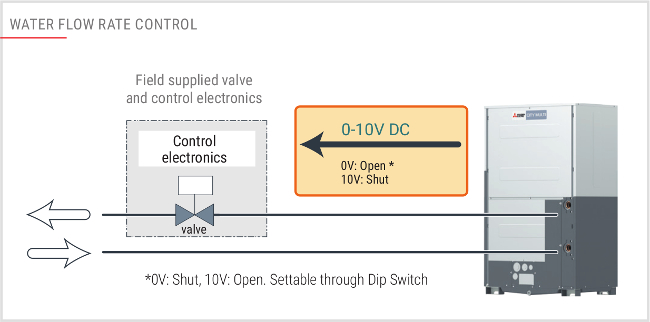 Geothermal applications
WY and WR2 lines outdoor units are perfectly suited for geothermal applications as they use water as the thermal medium fluid which, at depths from 10 m below ground, maintains a practically constant temperature with no significant excursions all year round.
A geothermal installation uses the ground as a heat source in winter and as a heat sink in summer.
Using geothermal probes (heat exchangers) together with VRF CITY MULTI WY and WR2 systems, heat may be extracted from the ground to warm in winter, and dissipated into the ground to cool in summer.