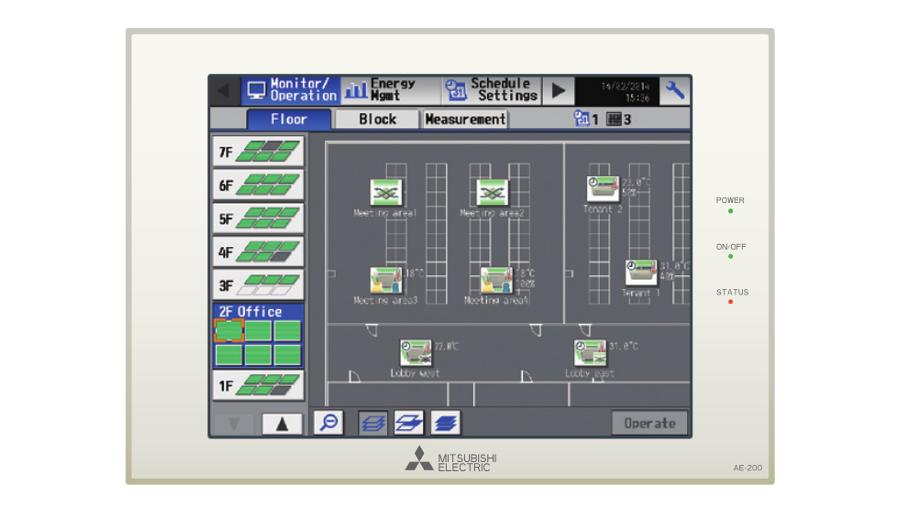 XML BMS interface for Ethernet networks
XML is an innovative new communication system developed specifically for exchanging data over the web.
XML makes it possible to create custom software extremely simply, which can even be used with a standard internet browser.
The XML protocol makes it possible to integrate with a BMS system using the AE-200E or EW-50 WEB Server centralized controllers, with no additional dedicated hardware interfaces.
As all the information necessary for the BMS system is available in XML format directly over the Ethernet communication port of the AE-200E / EW-50 controller, all that needs to be done is to connect both the AE-200E / EW-50 WEB Server centralized controllers and the BMS computer system to the same network.
Connecting to a BMS system with the XML protocol is extremely simple, as the Ethernet network platform is used.
No dedicated conversion or interface hardware is needed, as shown in the typical layout schematic.