OUTDOOR UNIT OPTIMISED FOR COOLING PERFORMANCE (EER)
SINGLE MODULE SYSTEM FOR INSTALLATIONS UP TO 20HP, FOR MINIMISED SPACE USAGE AND EXTREME SIMPLICITY OF INSTALLATION
EXTENDED OPERATING RANGE IN COOLING MODE, WITH MAXIMUM TEMPERATURES UP TO 52°C
MAX SIZE UP TO 60 HP
EVAPORATING TEMPERATURE CONTROL SYSTEM (E.T.C.)
NEW FLANGED DUCT AND NEW DC INVERTER FAN MOTOR
MORE COMPACT AND LIGHTER THAN YHA OUTDOOR UNIT SERIES
CONVENTIONAL BI-METAL (COPPER/ALUMINIUM) HEAT EXCHANGER
EXTENDED PIPING LENGHT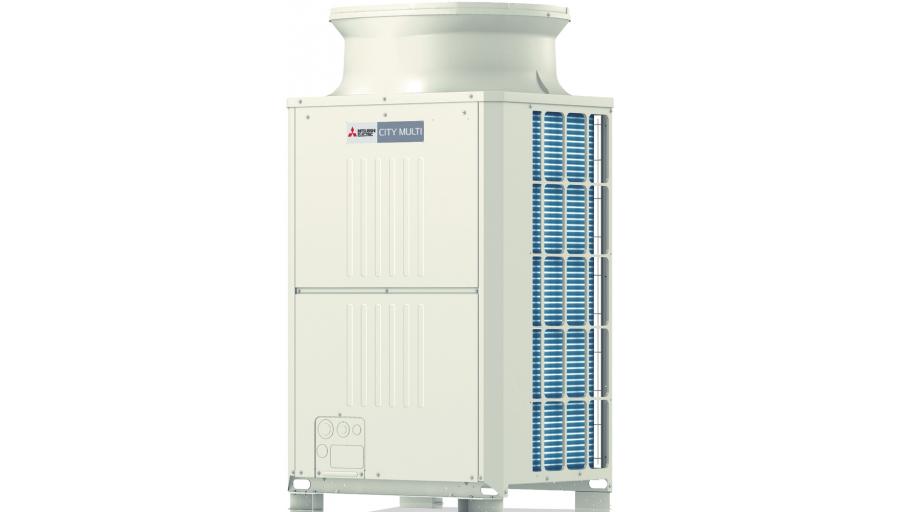 Advanced "Low Noise" function
"Low noise" mode can now be selected from five different settings: 85%, 70%, 60% and 50% (values referring to fan speed). Noise reduction is directly configurable from the control board of the outdoor unit. Different settings can be selected based on the installation requirements (in applications with special noise constraints).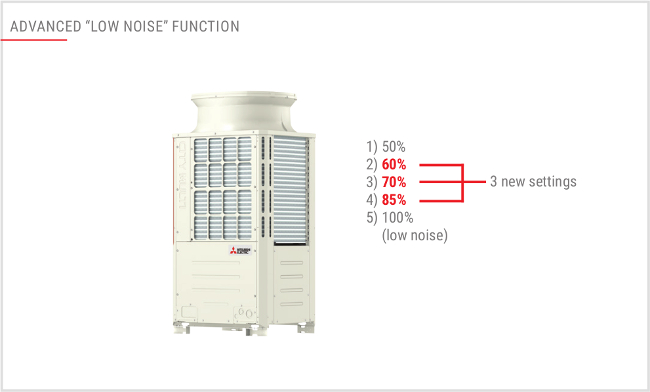 New fan blade profile
The new YKA series fan has been completely redesigned to match the new four-sided battery. The profile of the fins has been optimised to minimise fluid flow losses.