Introducing a compact and stylish indoor unit with various capacity, designed to match number of rooms. High performance indoor and outdoor units enabled to achieve "Rank A+++" for SEER. *MSZ-AP25/35VG


High energy saving
All models in the series, from the low-capacity 25 to the high-capacity 50, have achieved either the "Rank A+++" or "Rank A++" for SEER and SCOP as energy-savings rating.
Our air conditioners are contributing to reduce energy consumption in a wide range.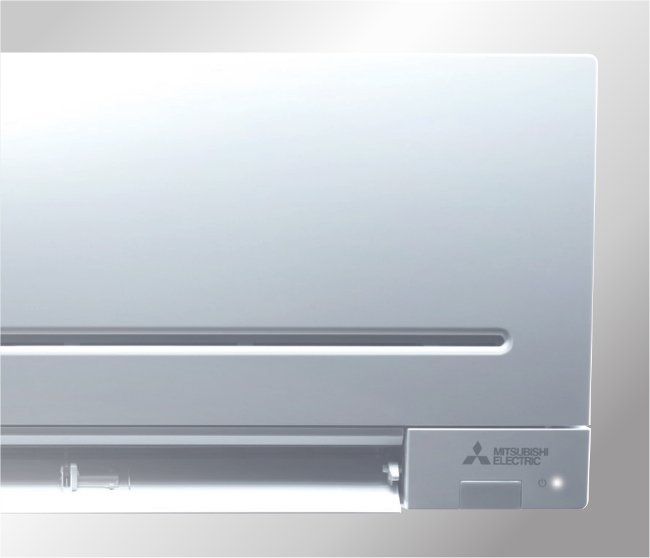 High performance and compact size are realised by refining all parts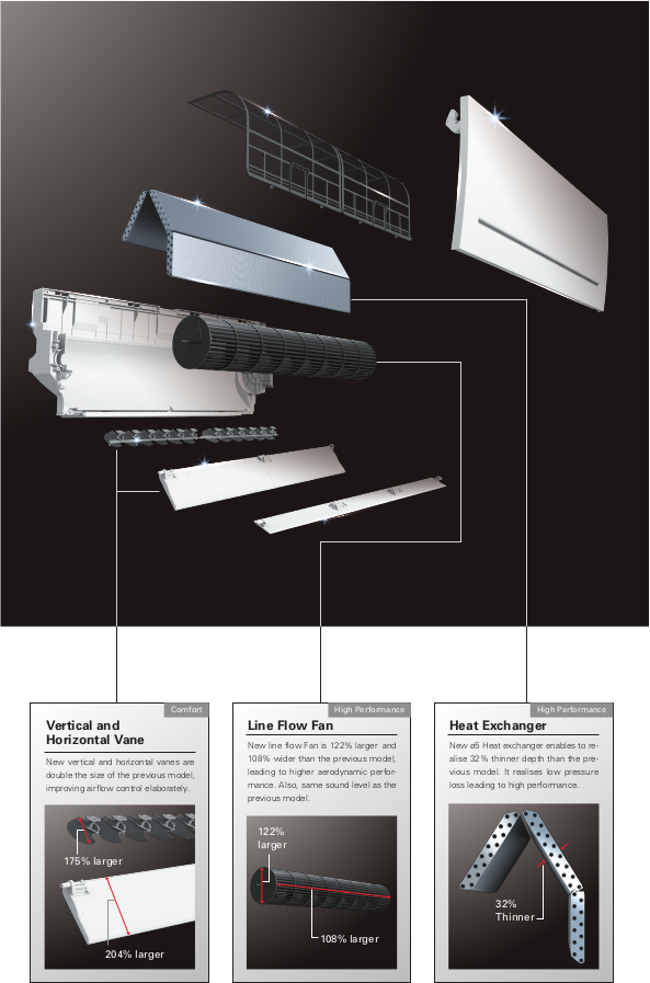 "Weekly Timer"
Easily set desired temperatures and operation start/stop times to match lifestyle patterns.
Reduce wasted energy consumption by using the timer to prevent forgetting to turn off the unit and eliminate temperature setting adjustments.
Compact and stylish
15/20 class are for multi-systems and 25-50 class are introduced as single-split and multi-systems.
From small rooms to living rooms, it is possible to coordinate residences with a unified design.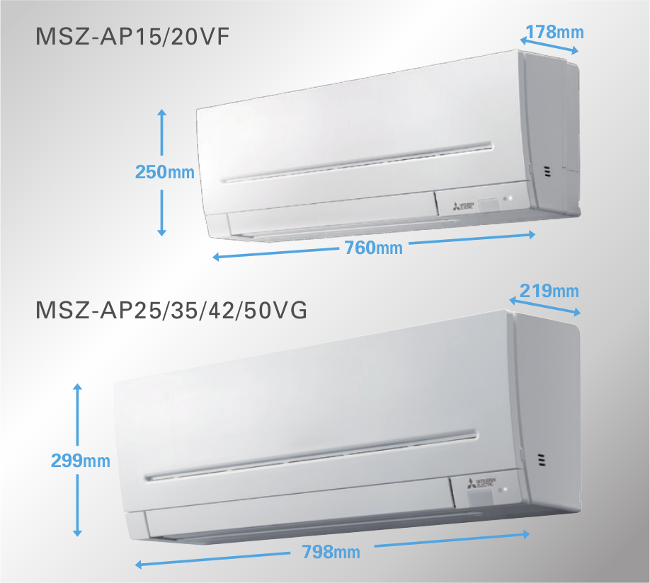 Evolved comfortable convenience function
The new airflow control which spreads across the ceiling eliminates the uncomfortable drafty feeling.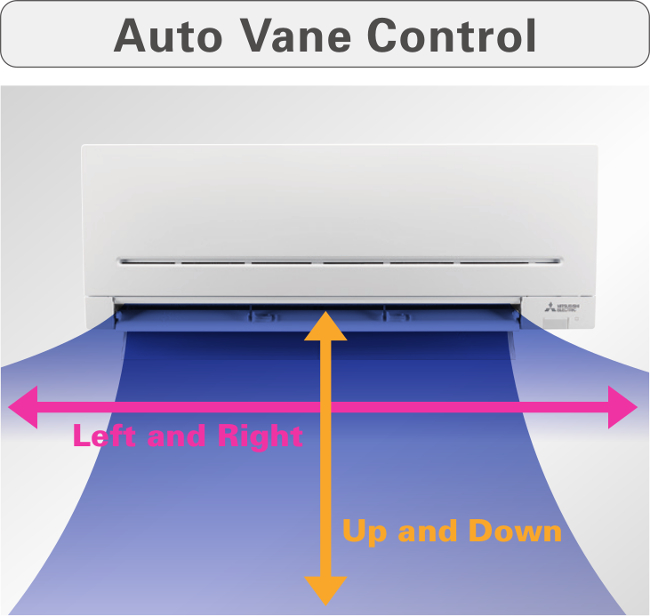 Auto vanes can be moved left and right, and up and down using the remote controller.
Air Purifying Filter
This filter generates stable antibacterial and deodourising effects.
The size of the three-dimensional surface has been increased as well, enlarging the filter capture area.
These features give the Air Purifying Filter better dust collection performance than conventional filters.
The superior air-cleaning effectiveness raises room comfort yet another level.

Low Standby Power
Electrical devices consume standby power even when they are not in actual use.
While we obviously strive to reduce power consumption during actual use, reducing this wasted power that cannot be seen is also very important.

Built-in Wi-Fi Interface
The indoor unit is equipped with a Wi-Fi Interface inside an exclusive pocket in the unit.
This eliminates the need to install a Wi-Fi interface, and also contributes to the beautiful appearance since the interface is hidden.
"i save" Mode
"i save" is a simplified setting function that recalls the preferred (preset) temperature by pressing a single button on the remote controller.
Press the same button twice in repetition to immediately return to the previous temperature setting.
Using this function contributes to comfortable, waste-free operation, realising the most suitable air conditioning settings and saving on power consumption when, for example, leaving the room or going to bed.
Outdoor Units for Cold Region
Single split-type outdoor units are available in both standard and heater-equipped units.
An electric heater is installed in each unit to prevent freezing in cold outdoor environments.

Night Mode
When Night Mode is activated using the wireless remote controller, air conditioner operation will switch to the following settings.
The brightness of the operation indicator lamp will become dimmer.
The beeping sound will be disabled.
The outdoor operating noise will drop to 3dB lower than the rated operating noise specification.
*The cooling/heating capacity may drop.
Quiet Operation

The indoor unit noise level is as low as 19dB for AP Series, offering a peaceful inside environment.