New hyper-heating MXZ allows you to create an oasis of comfort throughout your home and office in the rooms you use most, any time of the year.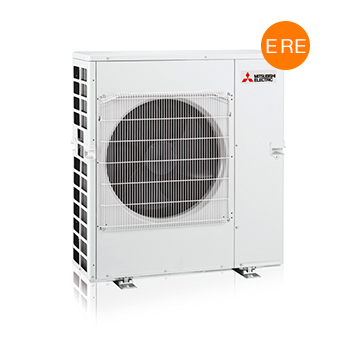 Standard rated heating capacity is maintained even when the outside-air temperature drops to –15°C.
Maintains high capacity output even when outside-air temperature is low.
Can operate at outside-air temperature of –25°C
Incorporated key parts resistant to cold of up to –25°C after rigorous selection.
Printed circuit board-core of the air conditioner—is coated on both sides to protect it in harsh environments.
Freeze-prevention heater standard equipment
Prevents capacity loss and operation from stopping due to drain water freezing.
Continuous heating for long periods
One outdoor unit supports multiple indoor units.
With MXZ-VAHZ, one outdoor unit can cool and heat up to six rooms. They can be installed neatly in sites with limited space such as condominium balconies.
Freedom of combinations in cold region greatly enhanced